Although the benefits of being an independent advisor are clear—better economics and greater control—the path to get there isn't always as transparent. Get ready to map your journey to freedom in this four-part series, featuring new research from Cerulli Associates and sponsored by Commonwealth. Learn what you need to be in charge of how you build—and grow—your practice.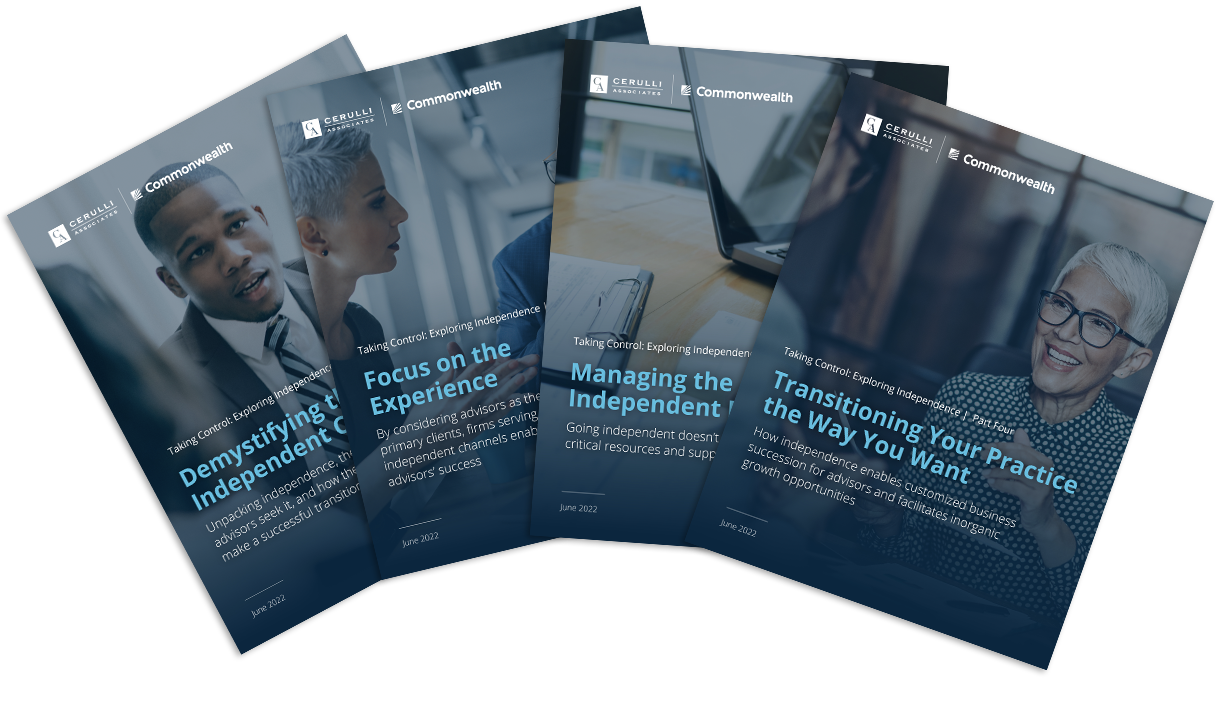 Demystifying the Independent Channel: Find out what it really means to manage your own business, the reason advisors seek it, and how they can make a successful transition.
Focus on the Experience: Take a look at how choosing the right firm partner allows you to create the optimal client experience and build strong, lasting relationships key to your firm's success.
Managing the Independent Practice: A firm partner can support your business in many ways. Delve into the differences in affiliations and what your choice can mean for your business. Going independent doesn't mean giving up critical resources and support.
Transitioning Your Practice the Way You Want: Learn how independence enables customized business succession for advisors and facilitates inorganic growth opportunities.
Independence is different for everyone. Now's the time to build a path to the practice you've always envisioned.
Send me my free copy of the
four-part series, Taking Control: Exploring Independence.