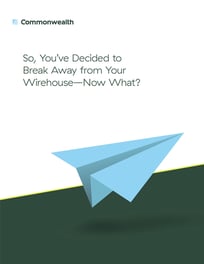 Breaking away from your wirehouse is a life-changing decision. If you know it's the best move for you and your clients, you've taken the first big step. We can help you with what comes next.
Download our guide to learn about:
Picking an affiliation model
Choosing the right firm to partner with
Starting a new business
Send me my free copy of So, You've Decided to Break Away from Your Wirehouse—Now What?.